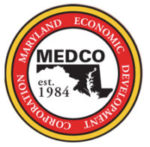 MEDCO College Park Child Care
$7,500,000
Maryland Economic Development Corporation
Lease Revenue Bond
(University of Maryland, College Park Child Care Facility Project)
Series 2019
Wye River Group Served as Maryland Economic Development Corporation's Independent Financial Advisor for this Transaction.
Project Overview
The University of Maryland, College Park (UMCP) has requested that MEDCO finance, develop, own and lease to UMCP an approximately 8,250 square foot facility in the City of College Park, Maryland. The Project will house the University of Maryland Child Care Facility, a day care facility for children ages 6 months through 5 years. The Project facility is planned to have 11 classrooms; staff offices and facilities; shared space to include a multi-purpose room, kitchen, conference room and support facilities.
Financing Overview
The financing was structured as a non-rated, tax-exempt lease revenue bond issued by MEDCO and purchased by Atlantic Union Public Finance, Inc. The bond matures in September 2039 and principal will amortize monthly commencing in October 2019.  The interest rate on the bond is 3.154% and is fixed for the term of the financing. The financing closed on September 6, 2019.