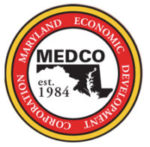 MEDCO – University of Maryland, College Park
$27,500,000
Maryland Economic Development Corporation
Lease Revenue Bonds
(University of Maryland, College Park Office Condominium Project)
Series 2020
Wye River Group served as the Maryland Economic Development Corporation's Independent Financial Advisor for this transaction.
MEDCO's purpose is to attract new business and to encourage expansion of existing businesses in Maryland through the development, expansion, and/or modernization of facilities.  In fulfilling these purposes, MEDCO owns and leases certain properties and makes loans to organizations that require financing to acquire or develop properties.
Project Overview
The University of Maryland, College Park (the "University") has requested that MEDCO finance the acquisition and construction of a leasehold interest in an office condominium unit that is part of a larger mixed use office/retail building being developed by the University and the City of College Park (the "Project").  Once constructed, the Project will house City Hall, including the City Council Chambers and City offices, UMCP administrative offices and retail businesses. The Project will be subjected to a condominium regime and each of the City and UMCP will own condominium units in the Project.
Financing Overview
The financing was structured as a tax-exempt direct bank purchase by TD Bank, N.A. The bond matures in June, 2040 and principal will amortize monthly commencing in August, 2020.  The interest rate on the bond is 1.85% and is fixed for 20 years of the financing. The financing closed on June 18, 2020.