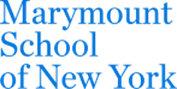 Marymount School of New York
$45,000,000 (Series 2021A)
$35,000,000 (Series 2021B)
BUILD NYC RESOURCE CORPORATION
Revenue Bonds
(Marymount School of New York Project)
INTRODUCTION
Established in 1926 by the Religious of the Sacred Heart of Mary (RSHM), Marymount is an independent, Catholic day school for women in grades Nursery-12. Marymount's total enrollment is 735 and is situated on four locations, in Manhattan (5th Avenue, 82nd Street, 97th Street and 94th Street) all in close proximity to its main facilities at 1026 Fifth Avenue.
PROJECT OVERVIEW
Proceeds of the School's 2021 Bonds were used to (1) finance the construction of the Project, (2) fund interest for three years, and (3) bridge capital campaign receipts.
The Project consists of the development, construction, equipping, and furnishing of an approximately 155,531 square foot building on a vacant site owned by the School and located at 115 East 97th Street in Manhattan. The site is a 15,137 square foot through-lot stretching from East 97th to East 98th Streets between Park and Lexington Avenues.
The Project will be a 10-story structure above grade with 3 stories below grade. The building will house a chapel, a fitness and wellness center (including a regulation-size gymnasium, practice court and seating, and dance, exercise, and locker rooms), a performance center and auditorium, innovative learning spaces (including classrooms, laboratories and library), dining and kitchen facilities and a music room, health center, event spaces, and administrative offices.
FINANCING OVERVIEW
The 2021 Bonds were issued through BUILD NYC and structured in two series. The Series 2021A Bonds were structured with a conventional fixed rate in the mid-2% range committed for 20 years and amortizing over 30 years. The Series 2021B Bonds were structured using a variable rate with a 3-year draw period. Proceeds of the School's Capital Campaign and other equity of the School will be used to pay down the Series 2021B Bonds over the next 8 years.
The financing closed successfully on October 19, 2021.