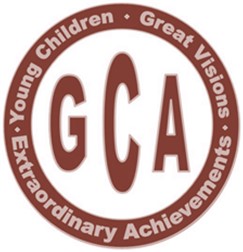 Grand Concourse Academy Charter School
$38,235,000
Build NYC Resource Corporation
Revenue Bonds
(Grand Concourse Academy Charter School Project)
Series 2022A & 2022B
Introduction
Founded in 2004, Grand Concourse Academy is a tuition free public charter school serving approximately 680 students in grades K-8 in the Bronx, NY. In the summer of 2019, GCA began leasing a newly constructed building with state of the art technology located at 625 Bolton Avenue. The property, initially owned by Turner Agassi, will enable GCA to scale enrollment to 800 students over the next few years. GCA's lease with Turner Agassi included an option to purchase the property commencing in March 2022.
Project Overview
Proceeds of the Series 2022A and 2022B Bonds were used to finance costs associated with the acquisition, construction, renovation, furnishing and equipping of the 625 Bolton Avenue property (which consists of approximately 50,064 square feet of existing space plus a new 5,942 square foot addition located on approximately 45,905 square feet of land).
Financing Overview
The Series 2022 Bonds were issued through the Build NYC Resource Corporation and structured as publicly offered, tax-exempt revenue bonds. The Series 2022A Bonds will fully-amortize over 35 years and the Series 2022B Bonds will amortize over up to 40 years. The Series 2022B Bonds have a special optional redemption feature which will allow GCA to redeem up to $2 million annually with excess liquidity of the School.
GCA received a BBB- rating from S&P Global in connection with the issuance of the Series 2022 Bonds. The Bonds priced successfully on July 7 and the transaction closed a week later on July 14.