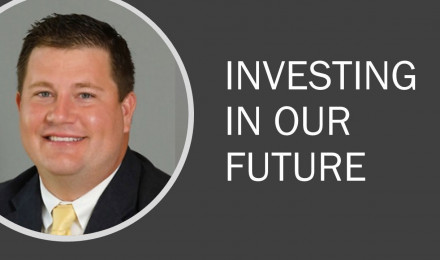 First Tryon Welcomes Joshua Lassiter
Joshua Lassiter joined First Tryon as a Director in October 2019 to lead the firm's Operational Consulting Practice. Mr. Lassiter most recently served as Vice Chancellor for Business and Finance at Elizabeth City State University. He brings 11 years of combined financial experience across his career as both Chief Financial Officer for a public university and a business advisor for a global CPA firm.
First Tryon's Operational Consulting Practice provides a host of client services, from operational performance assessments, compliance reviews, staffing and shared services analyses, developing and implementing long range strategic plans, facilitating Board retreats and planning sessions, and other special project management and consulting assignments.
Our Operational Consulting Services reflect the same philosophy and approach to client service that have driven our success in the traditional financial advisory space—our team is passionate about helping our clients cut through the clutter as they repeatedly respond to the challenge of doing more with less. At every step in the process, we are committed to delivering practical, business-minded advice to increase each client's staff capacity and focus, drive efficiencies, and accelerate its mission.